OPTION ONE REALTY GROUP
REAL ESTATE CONSULTING
MAKING SMARTER REAL ESTATE DECISIONS
We are one of de most active listing agent of HUD, (U.S Department of Housing and Urban Development) servicing all areas on South Florida.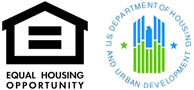 HUD releases daily properties for owner's occupants and investors to purchase them at a discounted price. There are hundreds of distressed and foreclosed properties available for sale and most of them are good opportunities for investors to consider. However some of them are a better choice than the others.

Option One Realty Group can help you to turn real estate issues into opportunities for growth. We have an extensive track record for increasing property performance, enhancing value and maximizing profitability. Our missions is hear and understand our clients and analyze the specific context data in order to provide our clients with knowledge, recommendations and tools necessary to make improved real estate decisions.